Clean and Safe Water – Sustainable Solutions – Everywhere, for Everyone
Our founding company, Mörk GmbH & Co. KG in Germany, was established in 1902 and in 2011, there was an initiative to utilize the company's strength in project management to bring clean water to regions in Africa. The heart of this was powering water treatment units with solar power as sustainability was very important to the company. In partnership with GIZ the first project was rolled out in Chwaka in Zanzibar which utilised wind and solar (a small wind turbine and 6 solar panels), and with this project, Moerk Water was born.
In 2014, Founder and Director of Moerk Water, Martin Brezger, stepped down from his post as CEO of Mörk GmbH & Co. KG to move to dedicate his energy full-time to Moerk Water and move the base of operations to Australia. Together with his wife Barbara Brezger they grew the company and brought life changing projects to different remote communities across Africa and, more broadly, the Asia-Pacific region. As the company grew through innovation and the development of new capabilities, the company grew to serve new industries including agriculture both in Australia and internationally.
Today, having continued to grow as an organisation; Moerk Water is able to bring clean, safe, fit-for-purpose water wherever it is needed, be it large scale industrial, mining or healthcare applications to life-changing units for remote and indigenous communities. In this time, Moerk Water has developed a successful approach to remote community water treatment which combines reliable, sustainable technology with local empowerment.
Our expert team encompasses a wide array of qualifications and technical proficiency that benefits the communities, farmers, irrigators, resorts, commercial food processors, local governments, and government authorities we work with. Our user-friendly technology is easy to operate and maintain, while our remote monitoring and education on the operation and maintenance of our technology enables us to deliver technical support to ensure a dependable source of water over the long term.
Mission Statement
Moerk Water is the trusted partner for sustainable water treatment across the globe offering:
Custom solutions that guarantee quality and reliability
Committed to renewable energy, continuous innovation and capacity building through
comprehensive training models
Exceptional value to our clients, ensuring their long-term success.
Meet Our Leadership Team
Our team members are highly skilled in their fields and are committed to delivering safe and holistic water treatment solutions across the planet. We pride ourselves on our professionalism, dedication to finding the best solutions for our clients and to help to make the world a better place for everyone to live by ensuring everyone has access to the most essential component of life.
MARTIN BREZGER
DIRECTOR
Martin Brezger is the Director of Moerk Water Solutions, Asia-Pacific. He has a Degree in Civil Engineering and an Engineer's Degree in Economics. He has more than 45 years experience in project management dealing with turnkey projects within the building sector and in the fields of solar power systems and drinking water supply. While in office as the CEO of Moerk Corporate, Germany, the company received several awards for its unique leadership skill for recognising and allowing potential in others to grow.
In 2013 Moerk Water Solutions was awarded the Social Responsibility and Excellence Award by the German Ministry of Finance and Economics, Baden-Wuerttemberg and the German Caritas Association. During this time the company also received several awards in the field of high customer satisfaction and the German Employer Quality Seal.
RICHARD ASHLEY
GENERAL MANAGER
Richard Ashley is the General Manager of Moerk Water Solutions, Asia-Pacific. He has more than two decades of experience in the water industry having worked with some of the biggest companies in the sector. Richard moved to Moerk Water Solutions in 2023 as the company's vision of providing clean water where it is needed most, resonated deeply with him.
Richard's passion for helping communities achieve sustainable water independence across the Asia Pacific region was recently recognized when he was made a Director of the Board for the Pacific Water and Wastewater Association. In 2023, he has also been nominated as the AWA Water Professional of the Year.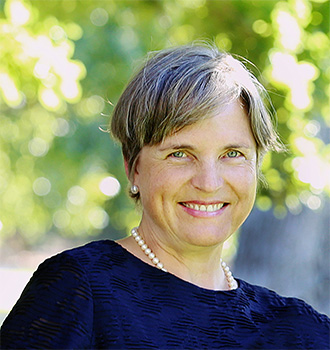 BARBARA BREZGER
Director of International Business Development
Barbara Brezger is the Director of International Business Development of Moerk Water Solutions, Asia-Pacific. She has a Certification in mediation, which enriches her cross-cultural experience, and is skilled in the field of WASH for developing countries. Involved in the company since 1981, she has initiated projects, interfaced between Moerk Water and governments, communities, donors and NGOs, building strong relationships between them all.
She is keen to target solutions on-time and on-budget and is passionate about addressing poverty and advocating on behalf of the destitute.
DR MAT FRANCIS FHEA
Director of Water Chemistry
Mat Francis is the Director of Water Chemistry at Moerk Water Solutions, Asia-Pacific. He has a PhD in Chemistry and has worked for more than a decade designing water treatment solutions for the water, mining, energy and food sectors, both locally and internationally.
As well as designing water treatment systems, he is an enthusiastic educator of stakeholders and the public. In 2019, he was presented with an award for his work in promoting public understanding of water treatment. He has also been awarded a Fellowship in the Higher Education Academy for his work developing online learning environments.
Why Moerk Water?
Our customers know they can rely on us to deliver what they need, when they need it. Moerk Water delivers long-term and reliable water solutions through developing trusting relationships commercially and through cooperation with local partners and communities. We encourage the inclusion, active participation and decision-making of all relevant stakeholders in the design, implementation, and maintenance of the technology.
We are values orientated, with commitment to the highest standards of integrity, reliability and competence at the core of everything we do. We act responsibly, we deal fairly, we understand people and always consider the broader context for each project.
COLLABORATION
INNOVATION
SUSTAINABILITY
DIVERSE SOLUTIONS
INTEGRITY
OUR PROCESS
Moerk Water starts the process of finding a solution for a client by asking questions to find out exactly what the client needs. Once the client's needs are understood, Moerk Water will perform a water quality assessment either in person or via a water sample of the best available source. Once the composition of the water is understood, Moerk Water will design a system based on the location of the installation, what needs to be removed from the water and the available power. This design process involves a range of physical and chemical simulations and determines the final makeup of the system. Then Moerk Water engineers will construct and test the unit before shipping it to site for commissioning.
1
The first step towards a successful partnership is communication. That's why we place such importance on our initial meeting. We will talk to you to find out exactly what you want to achieve and your expectations. It ensures that everyone is on the same page from the outset.
2
Next, we need to investigate what is needed, which means looking in depth at your site and making sure we identify all potential challenges. The thorough knowledge we gain during the investigation stage lays the foundation for a successful outcome to your project.
3
Testing your water source allows us to determine exactly what we're dealing with. Water analysis allows us to determine the cause or causes of water supply problems, and to identify the presence of any salt, debris, runoff, pollution, bacteria and parasites, as well as human and animal waste. We offer this cost-effective service to ensure we can then find the right solution for your needs without wasting time or money.
4
This is where we pull together all the data gained from our investigations and testing, then look back at the information gathered during our initial meeting with you to create a water treatment strategy that meets your needs, expectations and budget.
5
INSTALLATION & MAINTENANCE PLAN
Once the water treatment strategy is in place, the next essential step is to consider installation and maintenance. This ensures everything goes smoothly when we get to site with your new technology. It also means that ongoing maintenance will be simple and cost-effective.
6
This is where we pull everything together. We meet with you to present our proposal that has been drafted with all the information gained throughout the previous steps. During our meeting, we will discuss the reasoning that has gone into the proposal and quote, listen to your feedback and make adjustments as required. Remember. This is your project and you are  always in the driver's seat.
MOERK'S HUMANITARIAN PROJECT WITH MERCY REACH FOUNDATION
Safe Drinking Water for Farming Communities in Papua New Guinea
The community wells in Keapara PNG contain brackish, saline, and arsenic water, which is poisonous, and harmful to the body as it causes sicknesses such as cancer, diarrhea, lung problems, skin and kidney disease often resulting in death.
Moerk Water Solutions Asia-Pacific Pty Ltd is partnering with Mercy Reach Foundation (MRF) in Perth, Western Australia aiming to raise in total AUD 90,000 to purchase and install a water treatment system to cover the region with safe drinking water and use for farming purposes.
We are asking for your donation to help us support this vulnerable community.
OUR CLEAN WATER SOLUTIONS
Our water treatment services can be applied for use in agriculture and industry, particularly in Australia. They also play a humanitarian role around the world ensuring clean, safe and reliable water supply for, often remote, communities that do not have ready access to fresh water supply.
Moerk's water treatment technology can convert a wide range of water types, including sea water, brackish water and contaminated water into safe drinking water that meets World Health Organisation water quality standards. Our primary treatment method utilizes solar-powered desalination systems (reverse osmosis).
Water comes from a wide range of sources in every country, with some more plentiful than others. Our treatment plants are individually designed to meet the specific requirements to create a supply of water that is safe for drinking or use in commercial and industrial situations.