We work within a global network, alongside experts in desalination and solar energy from the private sector and universities.
At Moerk Water we are the water treatment industry leaders. We work withing a global network alongside desalination and solar energy experts from the private sector and universities to develop the best safe, holistic and simple water solutions for our clients acroos Australia, Asia-Pacific and East Africa.
Our services include consultancy, training, and water treatment technology design and construction, all tailored to meet your long-term water needs through, robust and sustainable solutions. This includes the design of renewable-energy-powered water supply and desalination plants that perform reliably year-in year-out in the harshest conditions.
Our expert team encompasses a wide array of qualifications and technical proficiency that benefits the communities, farmers, irrigators, resorts, commercial food processors, local governments, and government authorities that aim to serve with distinction.
Our Principal Consultants
Our expert team have a diverse array of qualifications and technical proficiency that benefits the communities, farmers, irrigators, resorts, commercial food processors, local governments, and government authorities that aim to serve with distinction.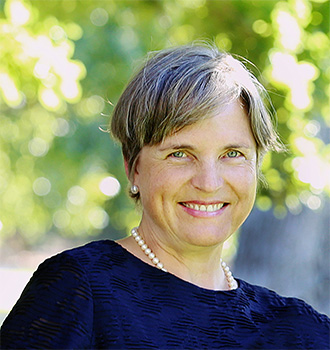 BARBARA BREZGER
Director of International Business Development
Barbara Brezger is Director of International Business Development of Moerk Water Solutions, Asia-Pacific.  She has a Certification in mediation, which enriches her cross-cultural experience, and is skilled in the field of WASH for developing countries. Barbara joined Moerk Water in 1981, and during that time has initiated projects, liaised between the company and governments of all levels, communities, donors and NGOs.
Mat Francis Fhea
Director of Water Chemistry
Mat Francis is the Director of Water Chemistry at Moerk Water Solutions, Asia-Pacific. He has a PhD in Chemistry and has worked for more than a decade designing water treatment solutions for the water, mining, energy and food sectors, both locally and internationally. As well as designing water treatment systems, he is an enthusiastic educator of stakeholders and the public.
Why Choose Moerk Water's Consultancy?
Laboratory Water Analysis
Have your water quality analysed at our lab in Western Australia or through one of our NATA certified partner labs. Our team will explain the analysis report for you in an easy-to-understand manner.
Clarity
After discussing your water analysis results we can give you clarity on your water treatment options.
Find a fit-for-purpose solution
Receive expert advice on your best course of action based on a collaborative solution.
Design & Engineering
Simulations, drawings and technical blueprints for water treatment systems and the holistic water supply & infrastructure.
Identify the unknowns
We can help you manage the unforeseen risks, costs and challenges that can occur in water treatment projects and explain how to address them.
Business Case Development
We can run the numbers with, and for you, so you can make educated decision about your return on investment, total CAPEX requirements for a project and the anticipated OPEX.
Business Model Development
We work with various stakeholders to come up with a sustainable water business model.
Project Management
We have been involved in numerous water treatment projects for over a decade, our experienced team can map out a project for you and help you organise all the relevant stakeholders and contributors.
Training & Education
We host in-person and virtual training for water technicians, daily operators and vocational training centres and other institutions.
Performance Optimisation
We audit and optimise existing water infrastructure and treatment systems to improve the efficiency and effectiveness.
THE PURPOSE OF MOERK'S WATER CONSULTANCY
Our water treatment services can be applied for use in agriculture and industry, particularly in Australia. They also play a humanitarian role around the world ensuring clean, safe and reliable water supply for, often remote, communities that do not have ready access to fresh water supply.
This meeting is an exploratory conversation to help you find a fit-for-purpose water solution prescriptive to your specific situation/context. As a result of the few minutes we spend together, you will have a clear insight into the next steps regarding the project(s) discussed and an increased awareness of the different kinds of challenges and solutions involved in water treatment technology & project
EXPECTATIONS
Our conversations typically last 15-30 minutes. We spend the first part of the call listening to your ideas and problem to gain an understanding, from there we consider what your different treatment options could be. After collaborating on a solution with you, we outline and blueprint the next steps involved in seeing a project come to life.
Preparation
If you have any quantitative details on the quality and quantity of raw water available, and any existing infrastructure, this will allow us to prescribe a solution much more effectively. If you would like to improve your technical understanding of our technology please feel free to navigate through our website to learn more.